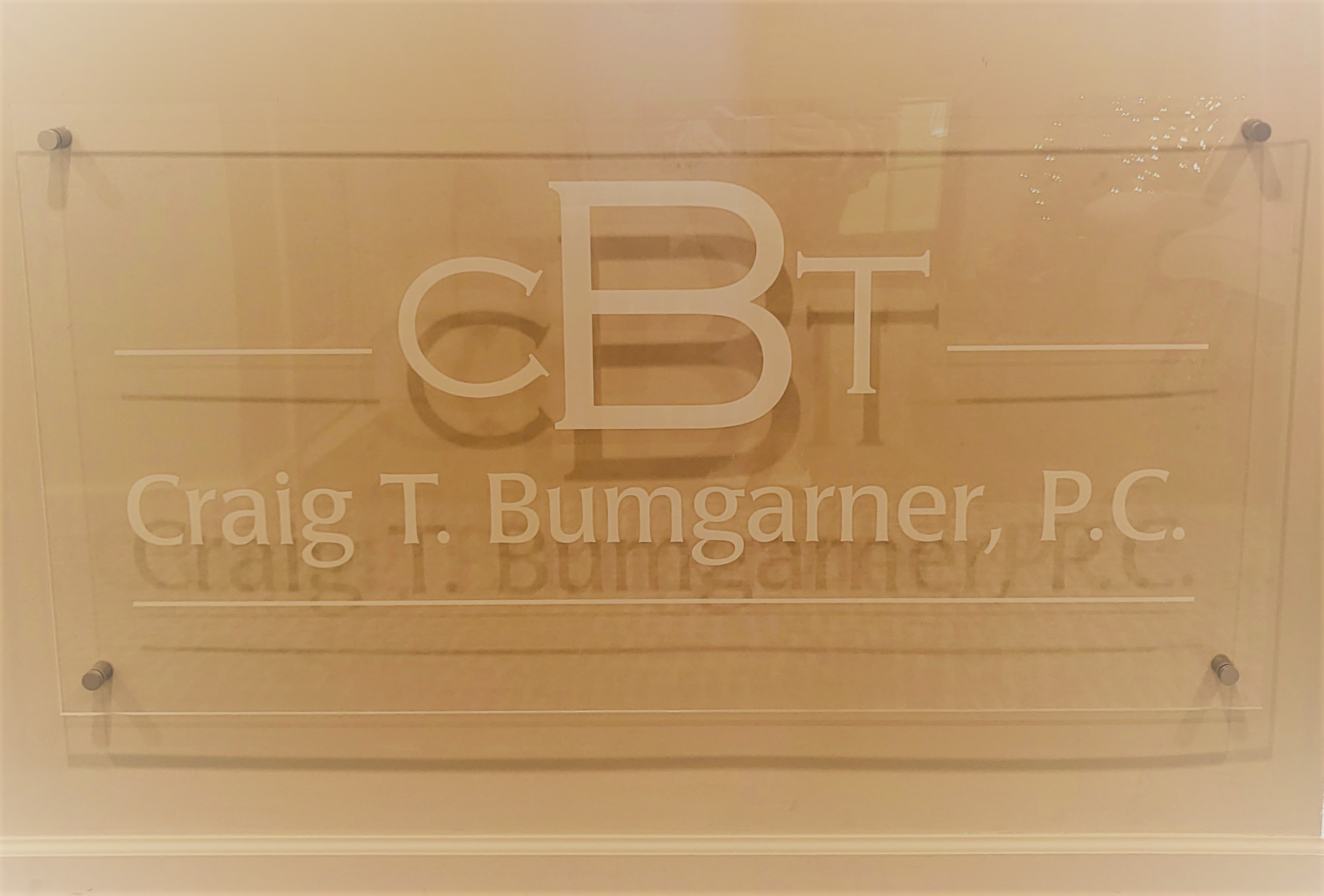 Craig T. Bumgarner, P.C.
Attorneys-At-Law
Craig T. Bumgarner, P.C.
Was established by its principal, Craig T. Bumgarner, in 2005. At the time the firm was incorporated, Mr. Bumgarner's vision was to create a "boutique" law practice to provide exceptional legal services at an affordable cost to its clients. Personal service has always been Craig's goal, and he strives to meet that goal every day. When clients retain the firm, they are assured of the fact that they will be afforded the benefit of the experience and expertise that we are able to provide at a personal level.